Cascina Val del Prete - Luet Roero Arneis
---
The Luèt can only be produced in the Roero area from Arneis grape, a native variety which has recently enjoyed a revival.
The winemakers at Cascina Val del Prete hand-pick the grape bunches. The naturally occurring yeast on the grape skins kick start the first fermentation, during which the musts extract aromatic compounds and deepen their colour. At the end of this first alcoholic fermentation the musts are pressed up to 0.8 bar, then they are transfused into steel tanks where they carry out the malolactic fermentation on their lees.  Once clear, the wine can begin its ageing process.
The Roero area, in Piedmont, has a winemaking tradition dating back to Romans times. The area's soil composition includes substantial deposits of sand, clay and mineral salts and a large deposit of marine fossils, remnants of an ancient shallow sea.  Around the Cascina Val del Prete the grounds are less sandy than in the rest of the Roero, giving the wine produced here a distinctive structure.
Cascina Val del Prete was purchased by former share-cropper Bartolomeo Roagna di Priocca d'Alba in 1977, and is still a family-owned business. The family's love for the territory is expressed in their strictly organic (and interesting and cool!!) practices of soil management, which follows the principles of biodynamics. The 10 hectares of vineyards that are cultivated with Arneis, Barbera and Nebbiolo have been biodynamic and organic certified since 1995.
Country: Italy, Piedmont
Grape Variety: 100% Arneis
Vintage: 2018
Bottle Size: 75 cl
ABV: 13.5%
Body: Medium


Indigenous Yeast
Vegan Wine
---
---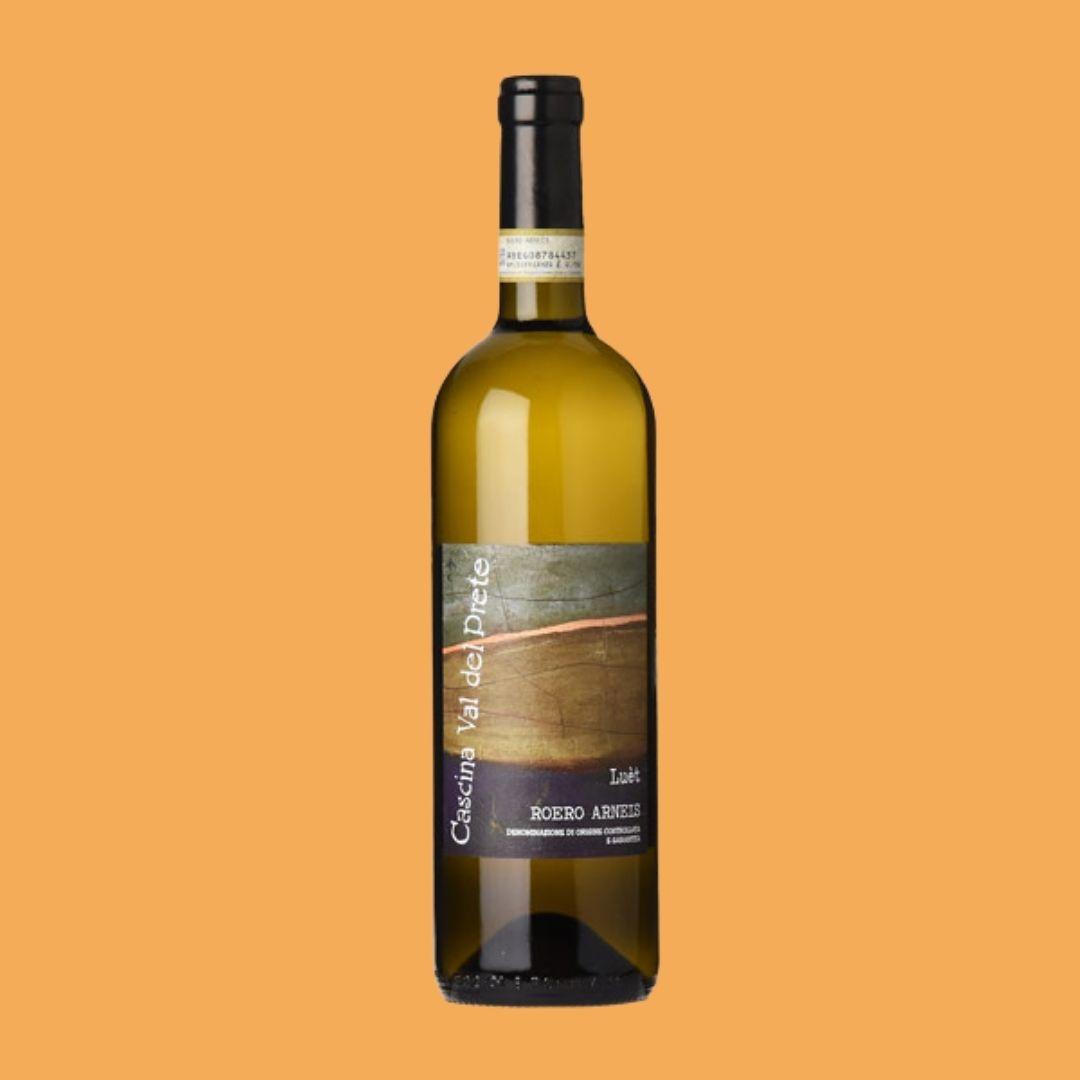 Recommend this product to a friend
Cascina Val del Prete - Luet Roero Arneis