Dario Princic – Jakot
---
Founded in 1993, Dario's winery is in the Italian village of Oslavia (Gorizia) in Friuli Venezia-Giulia, a very short stroll away from the Slovenian border. It consists of about 10 hectares of vineyards, benefitting from south-eastern exposure, dry winds (good for organic farming) and the 'ponca' terroir typical of the area. Dario follows biodynamic principles, and is among the founders of Vini Veri, an association of Italian natural wine producers. 
Dario's extensive experiments with maceration have paid dividends, and now he produces some of the finest orange wines in the area. The vines are trimmed -by hand- in the summer, resulting in less bunches, but juicier grapes. Following a month-long harvest, the bunches are destemmed, gently pressed and then macerated in open wooden vats, where the skins are kept covered with wine at all times. Aged in old wood and fined in steel tanks, this intensely coloured wine is then bottled unfiltered.
This rather wonderful wine has an aroma of officinal herbs, ginger and candied fruit. To the mouth, it is fresh, savoury, mineral, very well structured, and beautifully lingering.
Origin: Friuli Venezia-Giulia, Italy
Vintage: 2017
ABV: 13%
Grape Variety: 100% Tocai Friulano
Body:Medium 
Certification: Uncertified Organic / Biodynamic
Bottle Size: 75 cl
Indigenous Yeast
Vegan Wine
---
---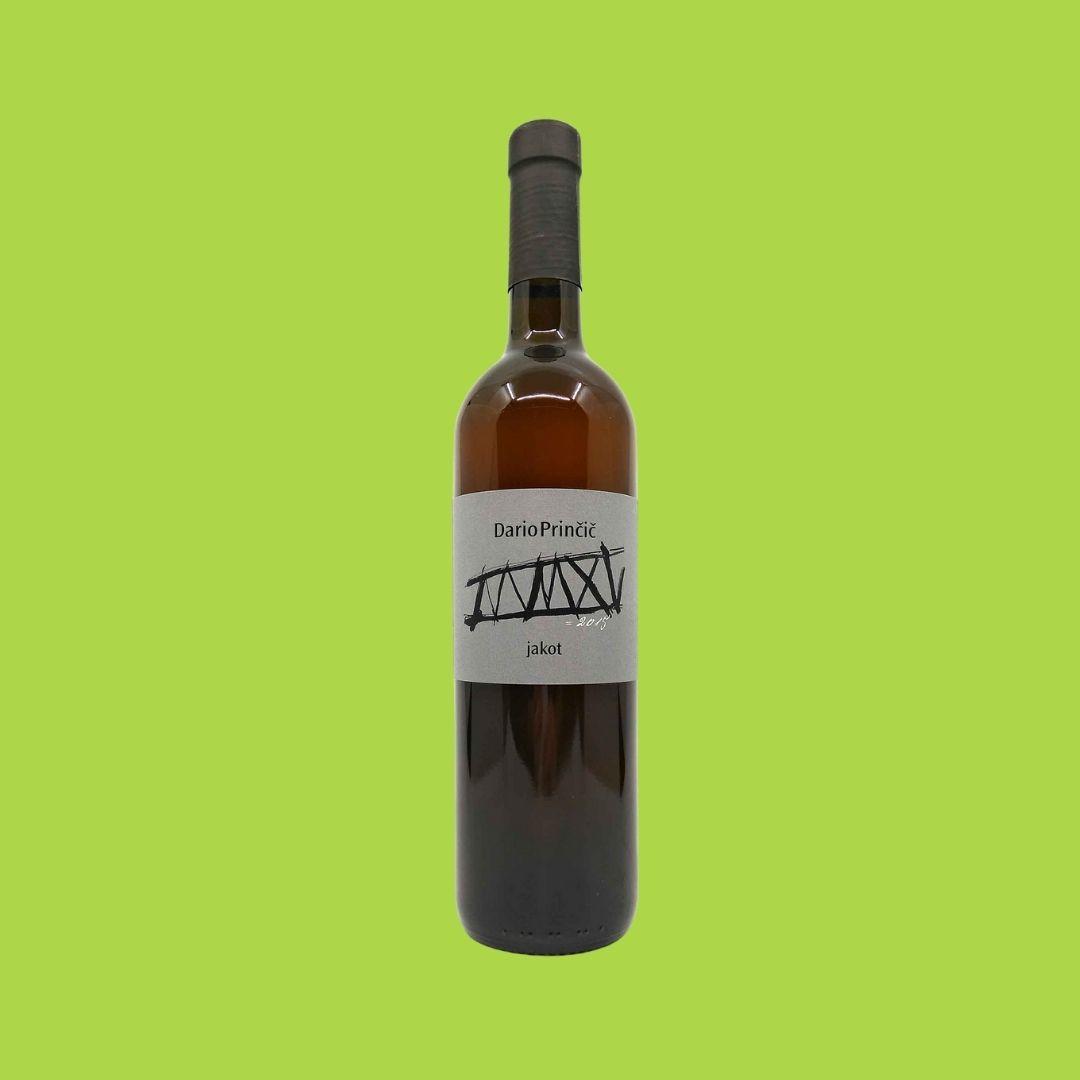 Recommend this product to a friend
Dario Princic – Jakot