Bodega Fernández Eguíluz - La Cantarada De Los Mozos - Cuvée Trasiega Greduction Rioja
---
Winemakers Carlos Sánchez and Fernández Eguíluz teamed up to produce a range of high quality wines from grapes grown following traditional methods. Although this is not biodynamically certified, traditional farming methods are extremely close to biodynamic, and production is limited. Their farm is in the Rioja region of Spain.
La Cantarada de los Mozos is a red made with Tempranillo grapes grown on altitudes of approx. 600 m above sea level, on soil rich in limestone. Vinification follows Low Intervention principles, using only natural yeast (traces of sulphites may be found in low quantity). This wine underwent carbonic maceration, so you may expect a light/medium body, freshness and fruitiness. Aging occurs in old wooden barrel, which do not affect the taste.
To the nose it is flowery and fruity, with some dark notes of liquorice. To the palate, it is balanced, fresh and mineral.
Origin: 

Ábalos, Rioja, Spain

Vintage: 2018
ABV: 13%
Grape Variety: 100% 

Tempranillo

Body:Medium
Certification: 

Uncertified 

organic

Body Size: 75 cl

Indigenous Yeast

Vegan Wine

Low Intervention
---
---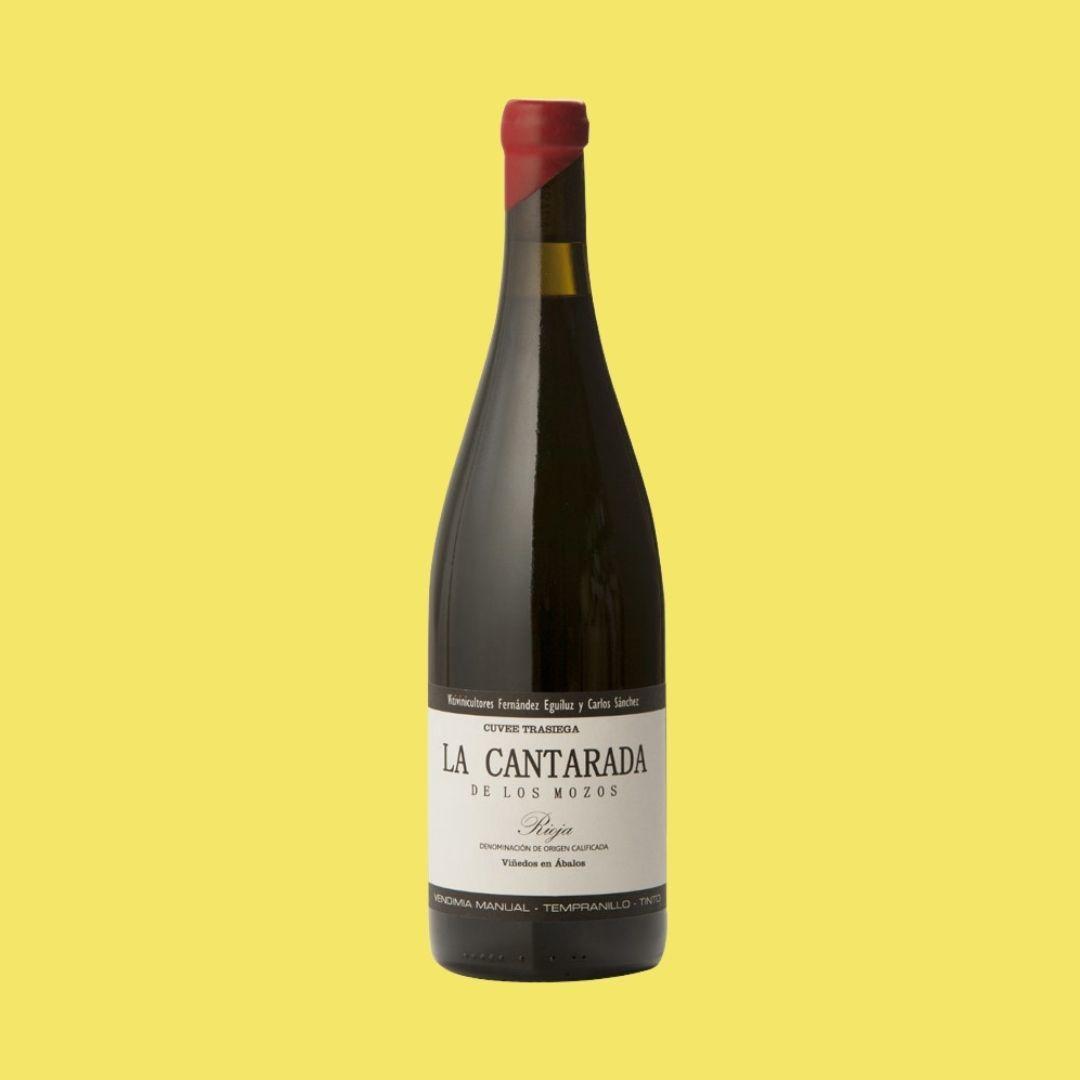 Recommend this product to a friend
Bodega Fernández Eguíluz - La Cantarada De Los Mozos - Cuvée Trasiega Greduction Rioja