Denavolo - Catavela Vino Bianco
---
This rare white blend is obtained from several grape varieties, following an old tradition of the area. The harvest is carried out by hand, then the bunches are destemmed; at this point half of the grapes are gently pressed and half are left to ferment on their skins for 5 days. The grape juice is then blended and left to ferment further in steel containers (wild native yeast are used) for approximately 15 days. After that, the wine lays undisturbed and unstirred on its lees for another eight months, before it is bottled unfiltered and unfined. 
From 12 year old vines planted on chalk and stone soils, hand harvested and intensive vineyard selections in the beginning of September from the very top of the hills (650m) called the Campo Rotonde. All grapes are de-stemmed and then half spend five days on skins and half are directly pressed. Spontaneous fermentation occurs in stainless steel with ambient yeasts for 15 days or more without temperature control and spends eight months on lees with no stirring.
The oldest vineyards, planted in 1975 and managed on land not owned, are located between 350 and 400 meters s.l.m. on fresh and very calcareous clay soils.

In 2008 and 2009 on land owned between 500 and 600 meters s.l.m. called Cassinera and Campo Rotondo were planted respecting the local tradition, 3 Ha. of new vineyards, adding to the known varieties the Santa Maria, a little of Sauvignon, a bit of Trebbiano, Moscato, as was customary when planting the vineyard gave everyday wine to the families of the peasants who worked these lands.
On these vineyards, since 2011, Catavela is produced, light white (10.5% alcohol) fresh, simple, very drinkable, which macerates for a few days. It is bottled without filtration and without the addition of sulphites or other preservatives.
Origin: Italy, Emilia-Romagna
Vintage: 2018
ABV: 10.5%
Grape Variety: Malvasia di Candia, Ortrugo, Marsanne, Trebbiano, Santa Maria, Sauvignon Blanc, Muscat
Body:Light
Certification: Uncertified organic
Body Size: 75 cl


Indigenous Yeast
Vegan Wine
---
---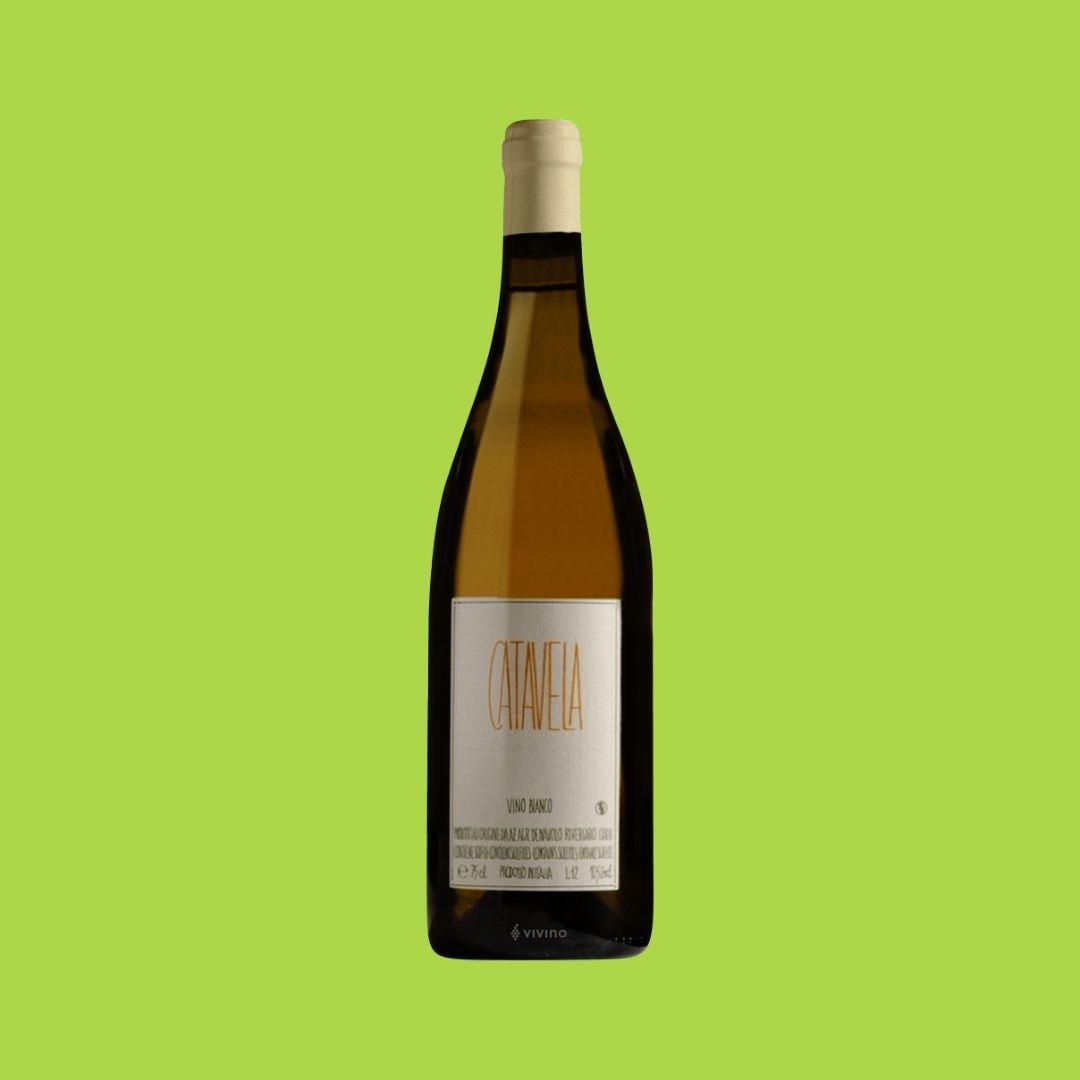 Recommend this product to a friend
Denavolo - Catavela Vino Bianco