Fuchs und Hase - Weingut Pet Nat Vol 2
---
A natural sparkling white from the Weinland region of Austria. The slightly cooler temperature makes for good light sparkling wines. The Grüner Veltliner grapes are pressed immediately and the Gelber Muskateller left on the skin for a week before mixing and subsequently fermented. 
On the palate, very light and refreshing. Notes of citrus, floral and apples. 
Fully certified organic and following all biodynamic principles. 
Really well-produced Pet Nat.
Origin: Austria, Weinland
Vintage: 2019
ABV: 11.5%
Grape Variety:  Grüner Veltliner, Gelber Muskateller
Body: 

Light

Certification: 

Certified organic

Body Size: 750 cl



Indigenous Yeast

Vegan Wine
---
---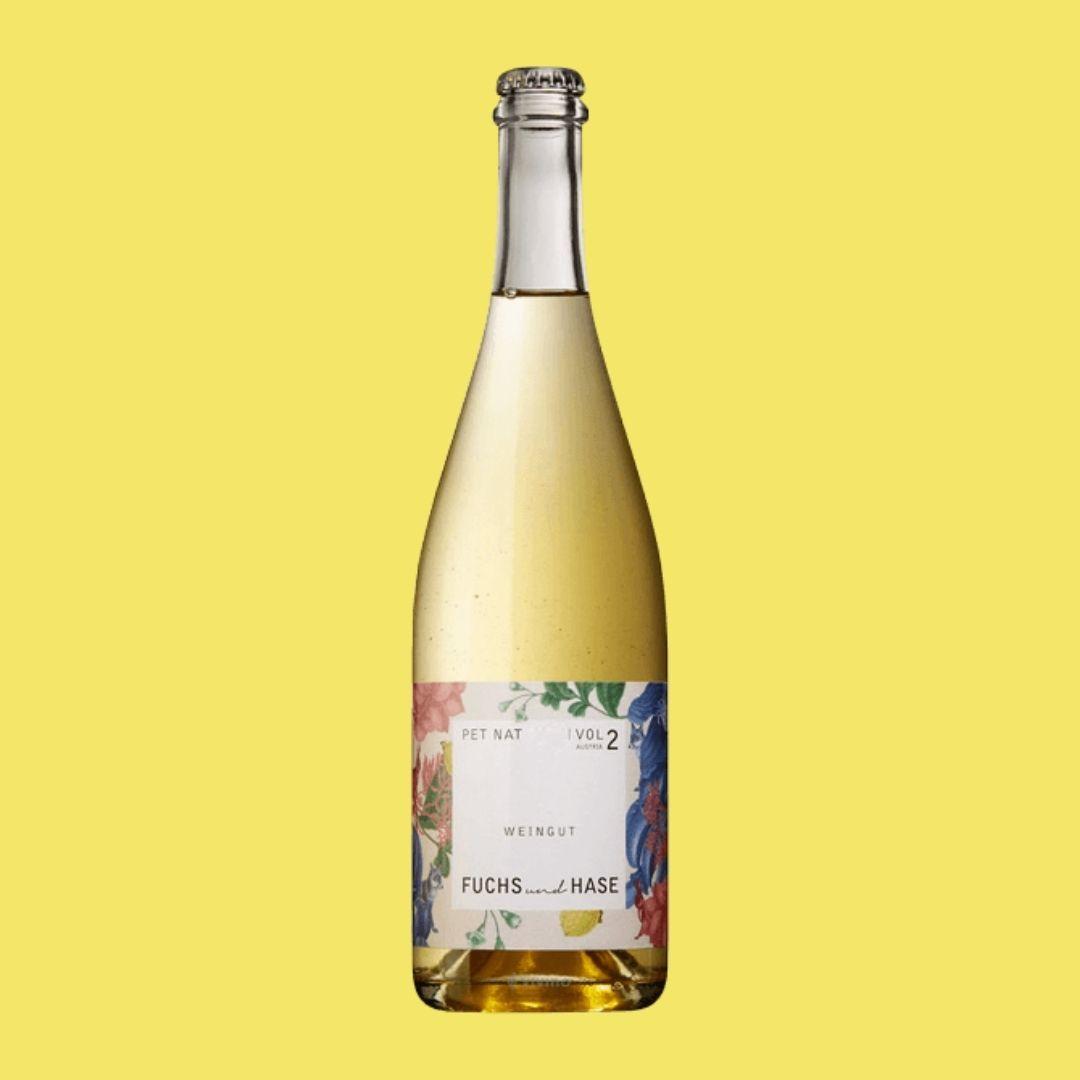 Recommend this product to a friend
Fuchs und Hase - Weingut Pet Nat Vol 2