Marcalberto - Sansannè (Alta Langa)
---
Sansannee is a spumante produced with the Traditional Method of double fermentation, using only the grape's naturally occurring yeast. The wine is first fermented in aged wood barrels, stirred weekly for the first 4 months and then left alone to clarify naturally for an additional 3 months before it is bottled and stored in the estate's cellar. Inside the bottles, the wine ferments a second time for 24 additional months, at the end of which it has acquired its delicate sparkle. It is sold in its bottle, unfiltered and unclarified.
Pietro, a wine expert, founded the Marcalberto winery in 1993 when he bought an 1850s estate set among rolling hills in Piedmont. His sons Marco and Alberto have inherited the winery as well as their father's love and knowledge of wine.

Delicate and persistent perlage, bright straw-yellow colour with exceptional golden highlights. Intense bouquet, with notes of brioche and vanilla. It expresses itself with strength and equilibrium on the palate, with an extraordinary freshness.


Country: Italy, Piedmont
Vintage: N.V
Grape Variety: Pinot Nero and Chardonnay.
ABV: 12.5%
Body: Medium
Bottle Size: 75 cl


Indigenous Yeast
Vegan Wine
---
---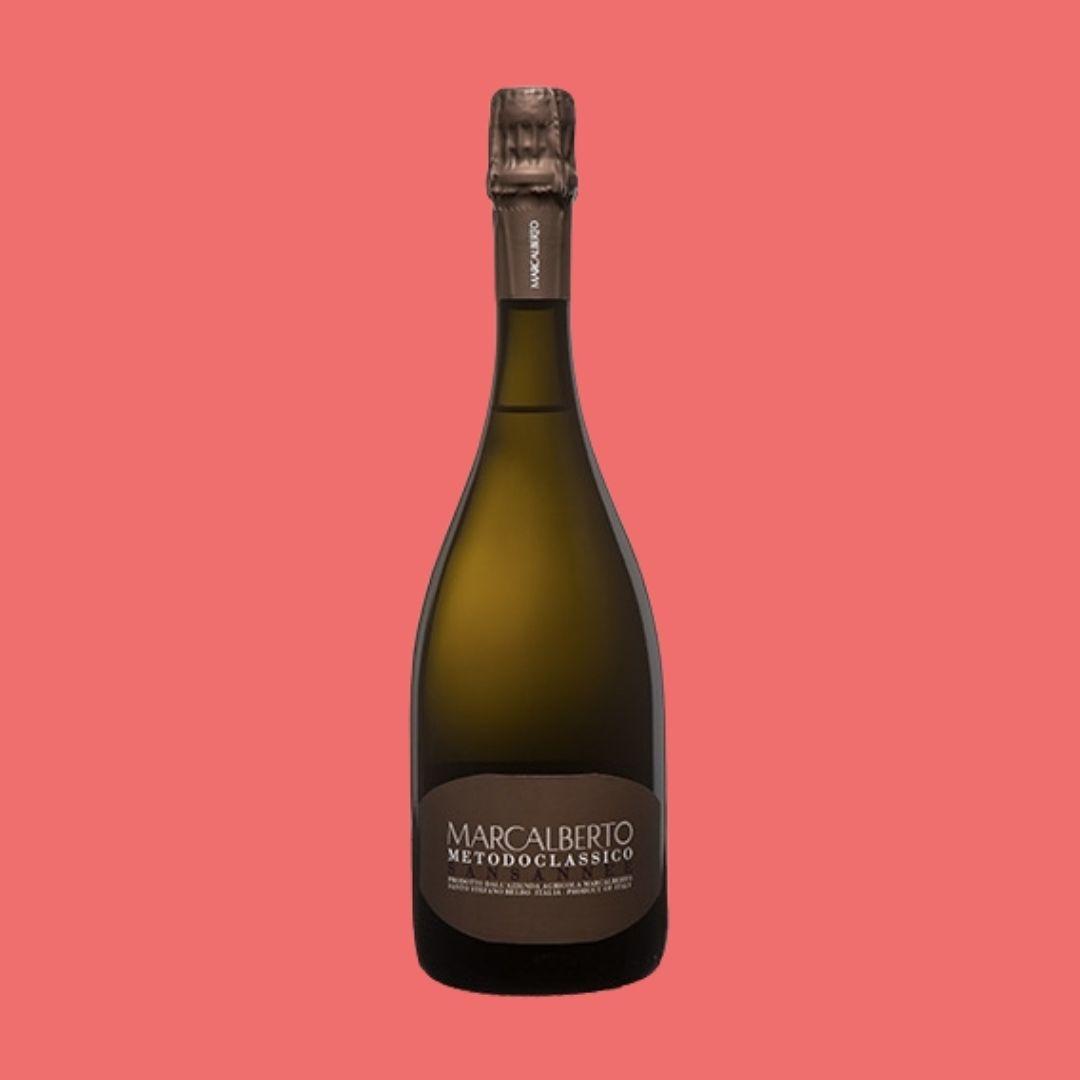 Recommend this product to a friend
Marcalberto - Sansannè (Alta Langa)