Marco Merli - Venco bianco
---
Made with the traditional but lesser known Grechetto di Orvieto grape variety, this wine from Umbria, in central Italy, successfully tames the boldest elements of the grape. This is achieved by Marco Merli's skillful handling of the grape juice, employing techniques such as partial whole-grape fermentation, and the careful blending of the wine obtained from different soil parcels. The resulting wine successfully balances the tannic and the acidic notes, and makes for an intense, exuberant and well structured drink.
Grown on clay and limestone soil, at an average altitude of 300m asl, the bunches are put in airtight containers where they macerate for 7 days (cluster carbonic maceration) and the grapes start to ferment inside their own skins; this allows the fruity flavours to persist, while keeping the tannic elements reined in. The bunches are subsequently destemmed and pressed, and then the juice continues fermentation (including malolactic) in steel or concrete tanks. The Venco is bottled unclarified and unfiltered and without the addition of sulphites.
The limited production makes this a rare wine. Snatch your bottle now!
Origin: Umbria, Italy
Vintage: 2018
ABV: 12.5%
Grape Variety: 100% Grechetto di Orvieto
Body: Medium
Certification:Uncertified organic
Bottle Size: 75 cl


Vegan Wine
Indigenous Yeast


Recommended by: Vinnatur
---
---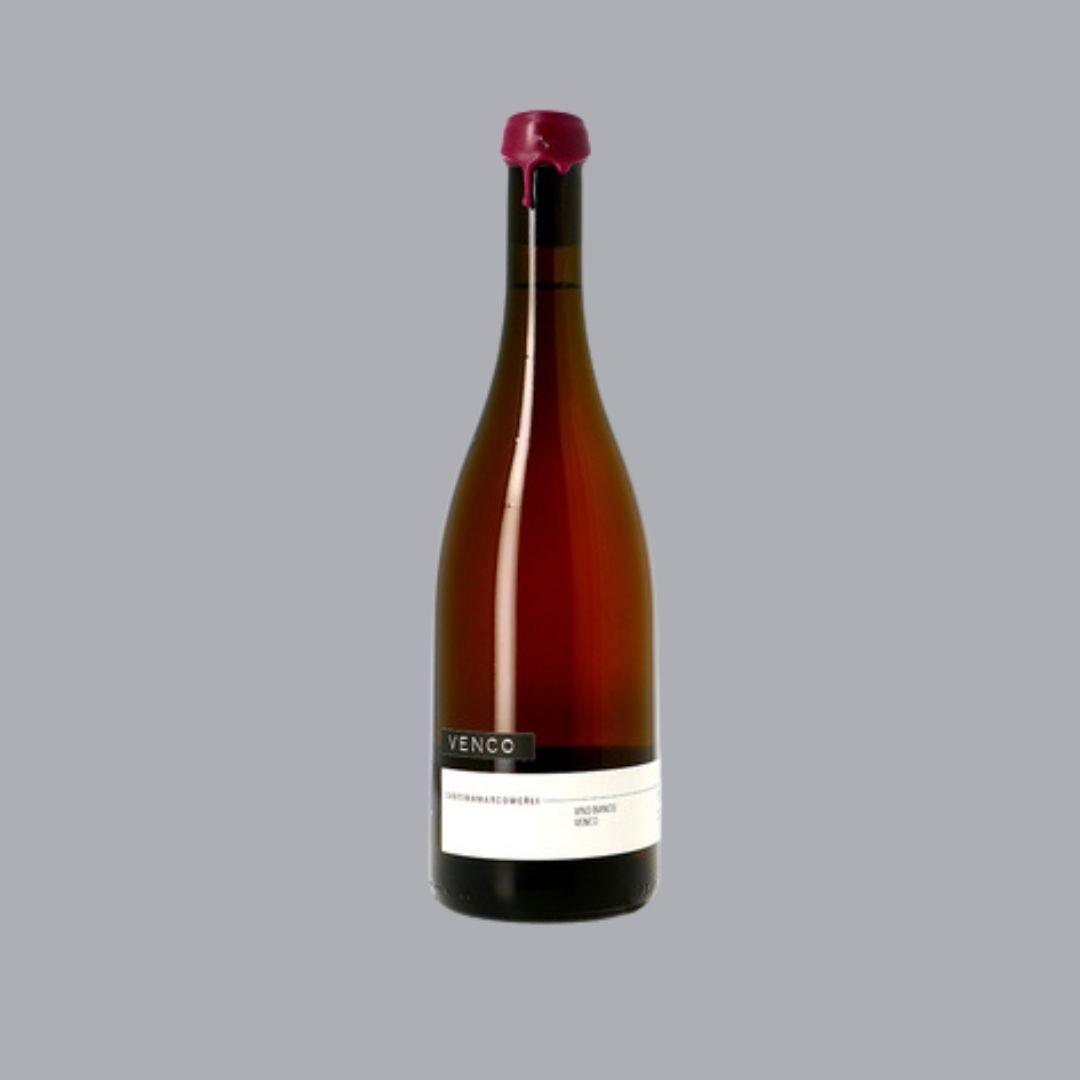 Recommend this product to a friend
Marco Merli - Venco bianco