Roberto Garbarino - Alta Langa
---
A rigorously vintage wine produced in the Alta Langha area of Piedmont, this elegant spumante is made out of hand selected grapes from vineyards situated at an altitude of 480m above sea level.  The grapes are gently pressed and fermented with the Traditional Method: the first time in temperature controlled barrels, and the second time in bottles for 1 month. The wine is then left to age for an additional 30 to 40 months.
Roberto Garbarino runs a tiny cantina (winery) in Neviglie, a small town near Barbaresco. His Alta Langa is considered one of the very best Traditional Method sparkling wine in the entire region.  This humble but ambitious guy is fast becoming a real local legend!!
Country: Italy
Area: Neviglie - Cuneo Province (Piedmont)
Grape Variety: Chardonnay and Pinot Nero.
Production: Traditional method.
Vintage: 2015
Soil: Clay 70% - Marl 20% - Chalk/Sand 10%
Altitude: 480m average
Yeast:
Total Sulphites: Contains Sulphites
Bottles per year: 5000
Vegan Wine: Yes
Bottle Size: 75 cl
ABV: 12.5%
TASTING NOTES: Delicate and persistent perlage.  Yellow with rosy highlights colour.  Complex aroma of rennet apple, jasmine and honey with a note of bread crust.  Dry, well balanced and of great complexity.  Rich aftertaste.
---
---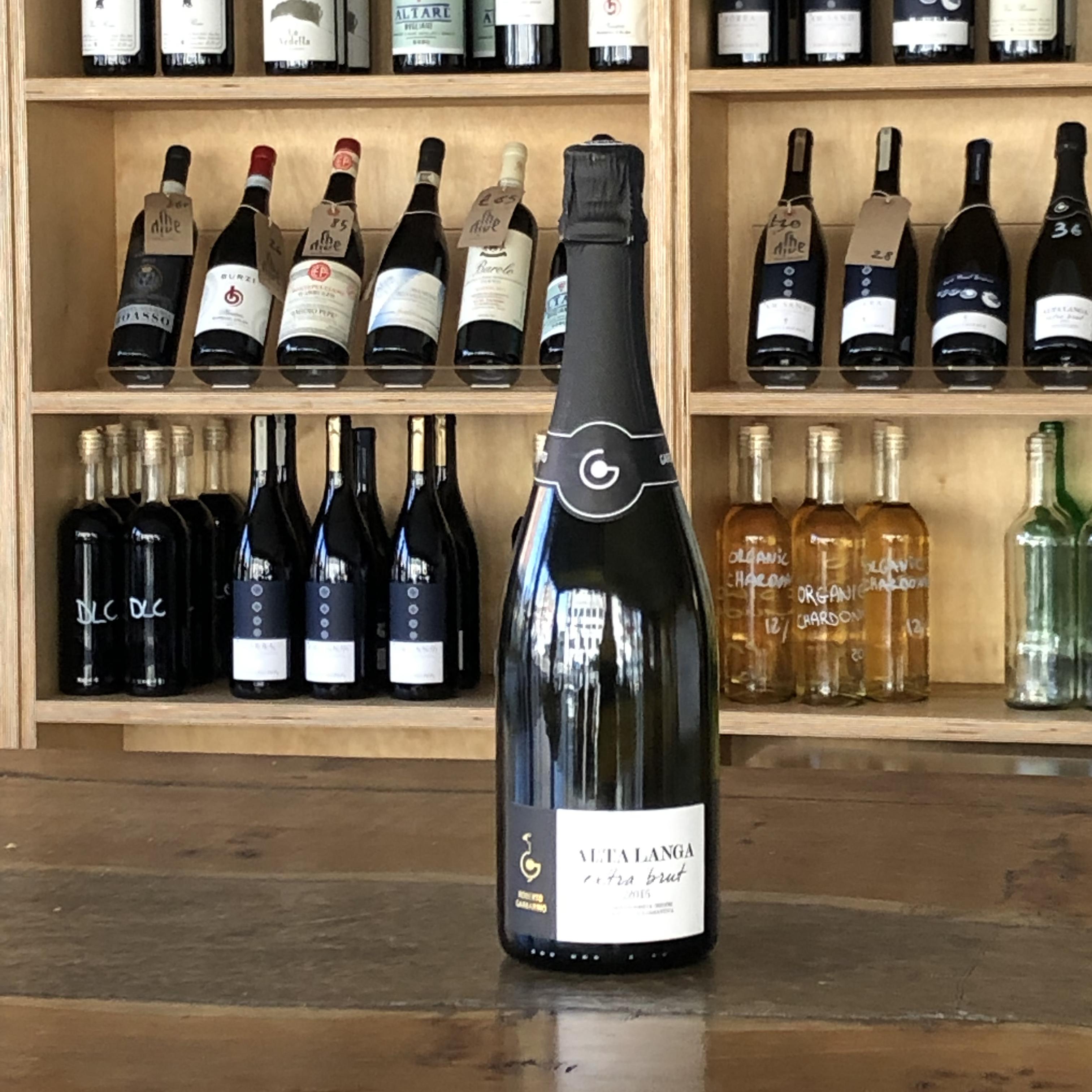 Recommend this product to a friend
Roberto Garbarino - Alta Langa