Sete - Nfrascato
---
Priverno is 100 km south of Rome, halfway between Naples and the capital, close to the Lepini mountains.
With the collapse of the agricultural economy, many vineyards have been explanted or abandoned. Small, indigenous particles remain precious of Ottonese (Bellone), Moscato, Cesanese.
Their wines are grape juice fermented naturally with indigenous yeasts, without use of chemicals neither in the vineyard, nor in the cellar and without any added sulphites.
The white Nfracsato represents the sharp acidity of the territory with hints of camomile, straw  and hay. Grapes are picked and left to macerate for 24 hours. matured in steel on fine-for-8 months and refined in bottles for 5 months. the flavor of Bellone combines with the aromatic characteristics of Muscat. 
On the palate; Chamomile, peach, medium-bodied, nice acidity.
Origin: Italy, Lazio
Vintage: 2016
ABV: 12%
Bottle Size: 75 cl
Grape Variety: Moscato, Ottonese


Indigenous Yeast
Low Sulphites
Vegan Wine
---
---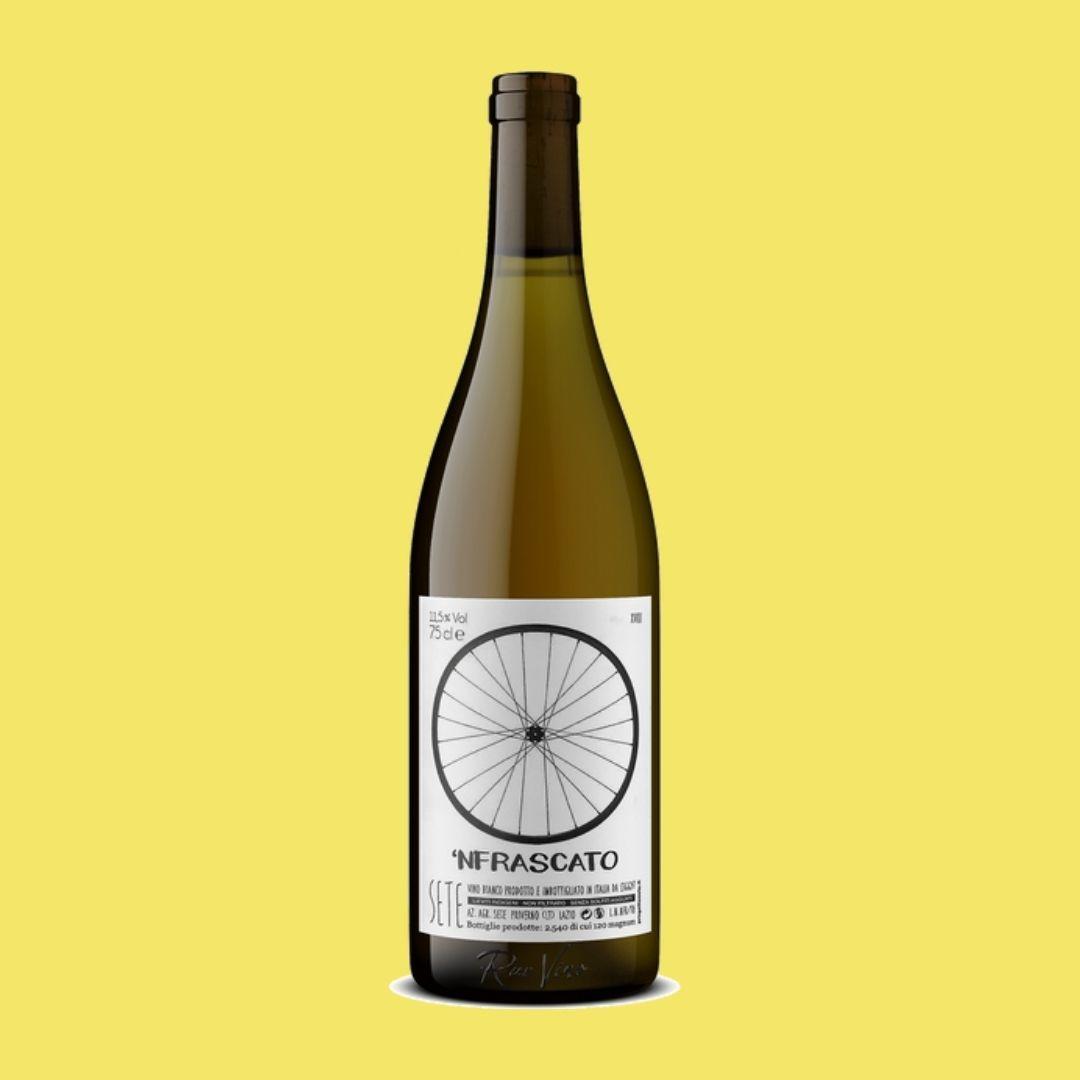 Recommend this product to a friend
Sete - Nfrascato