SALVETTA - VINO SANTO TRENTINO D.O.C.
---
Historic evidence of the existence of Vino Santo - |"Holy Wine" - near Castel Toblino dates from the 16th century and the production of a pure Vino Santo from the Rauten vineyards in Sarche has been certified in 1825 (Melbourne-Australia certification 1880-1881).
This incredible ancient tradition was masterfully perpetrated in time right up to the founding of the Salvetta brothers´ winery. It consists of a long and complex process that leads to the birth of this great meditation wine. 
Nosiola grapes are picked late and laid in well-ventilated areas on "Arele", trellises, for several months. The pressing takes place during the Holy Week and the wine is then fermented and aged for five years in oak and stainless steel barrels until bottling.
The result is a dessert wine to be enjoyed at a temperature of 10 - 12 degrees, on its own or accompanied with dry biscuits. It is also ideal with blue cheese and foie gras.
Country: Italy
Region: Trentino
Vintage: 2011
ABV: 
Bottle Size: 75 cl
Grape Variety: Nosiola
Yeast: Indigenous
Total Sulphites:  >50mg/l
Bottles per year: 1800
Certification: Organic
Vegan Wine: Yes
Recommended by: Vinnatur, Slowine
---
---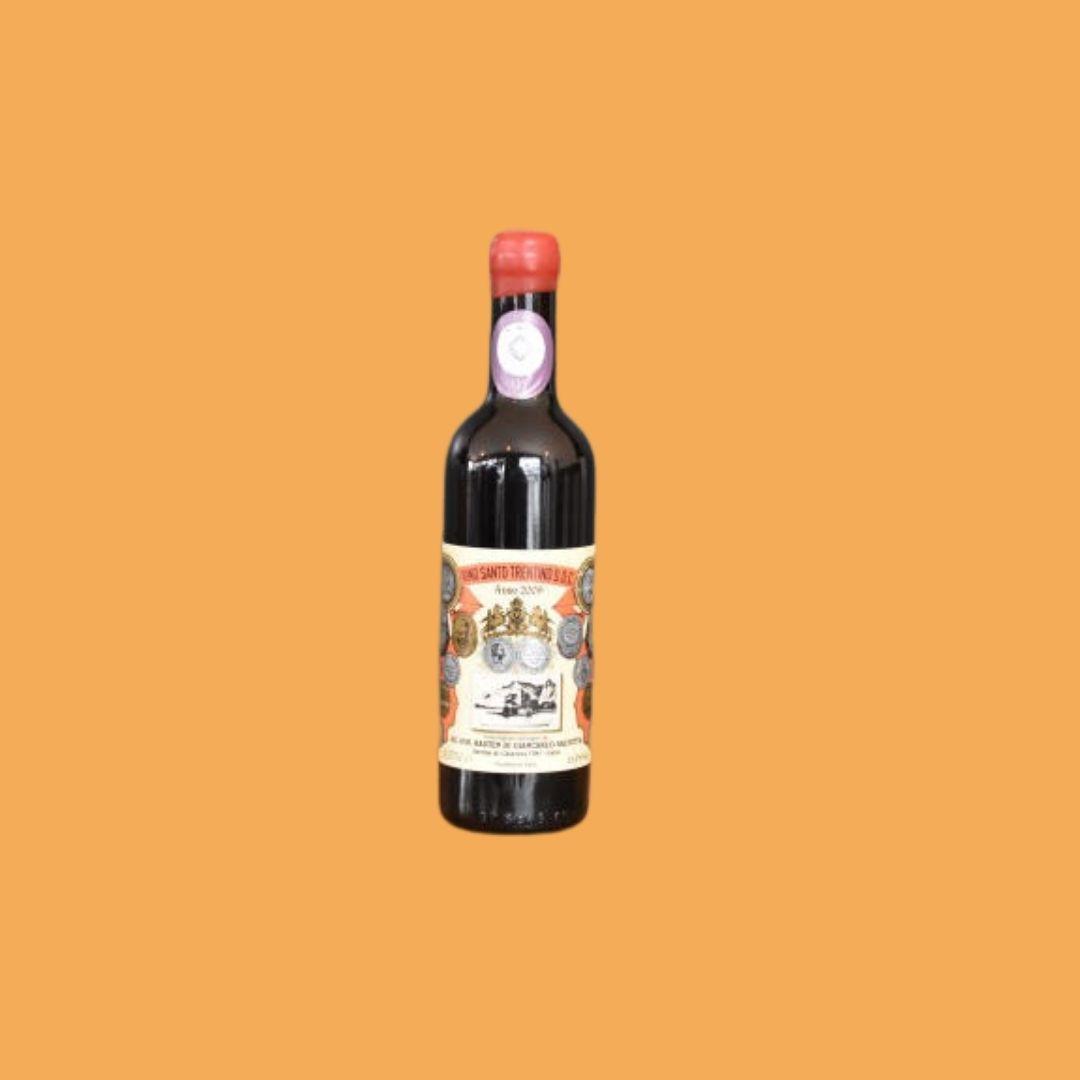 Recommend this product to a friend
SALVETTA - VINO SANTO TRENTINO D.O.C.